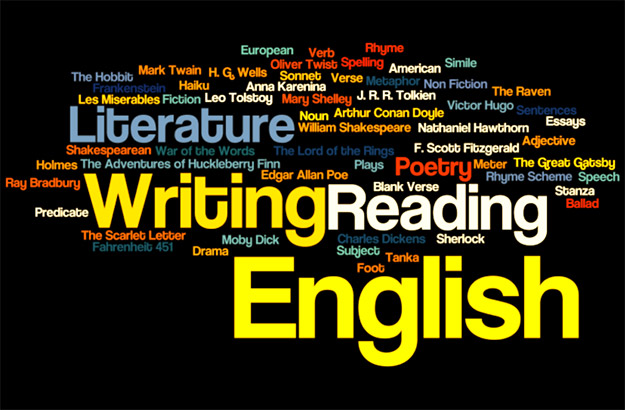 The mission of the English language and Literature Department is to instill in our students a deep appreciation for language and its application to the needs of society. We seek to provide the foundational skills, attitudes and knowledge necessary for students to make meaningful contributions in the fields of English Language Teaching, Linguistics, Translation and Literary Studies.
As part of its mission the English language and Literature Department administers the Khazar University English Language Requirements program which prepares students to perform with excellence in the English language academic environment of the university. 
The English language and Literature Department provides a unique environment for students to flourish in language and communication skills as a centre for specialized instruction for non-native speakers of English.
The English language and Literature Department's graduate programs provide advanced study in the disciplines of Translation, General and Applied Linguistics, and Literary Studies. The goal of these programs is to promote academic research in these disciplines and academic growth in students.
Contacts
Acting Head
PhD in Sociolinguistics
Milana Abbasova studied for both B.A. and M.A. degrees at Azerbaijan University of Languages. She is now a Ph.D. candidate in Sociolinguistics at Khazar University. Milana Abbasova has been working at Khazar University since 2006. She teaches Language Policy and Planning, History of the English Language, Sociolinguistics and several other subjects. She was a program coordinator of the English Language and Literature Department from 2015 to 2019. She has also been working as an assistant editor at Dictionary and Encyclopedia Centre since 2018. Milana Abbasova is currently in charge of research coordination of the English Language and Literature Department.
Office: Neftchilar Campus 313 (old)
Phone: (+994 12) 421 79 16 (230)
E-mail: mabbasova[at]khazar.org
---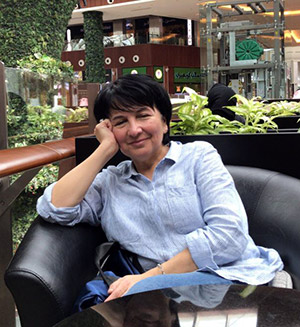 Foundations Coordinator
Kamala Askerova graduated from Azerbaijan State Institute of Languages in 1983. She started her career of an English instructor in 1993 at the Department of English Language & Literature at Khazar University, where she taught such courses as ESL, ESP for Medicine, ESP for Law, advanced Grammar, Current events. Since 1995 she has been working as a senior instructor of English Language & Literature Department at Khazar University. From 1994 to 1997 she taught Extension English courses for Medical Doctors in Khazar University. From September 2009 to June 2011 she worked as an English Language Coordinator at High School named after Zarifa Aliyeva. In September 2011 she returned to Khazar University and continued to work as a senior English Language Instructor. Since 2014 she has been working as Foundations Coordinator at Khazar University.
Office: Downtown Campus 
Phone: (+994 12) 596 27 85 
E-mail: kamala.askerova[at]khazar.org
---
Lala Misrikhanova
Assistant
E-mail: lmisirkhanova[at]khazar.org  
Office: Neftchilar Campus 313(O)
Phone: (+994 12) 421 79 16 (230)