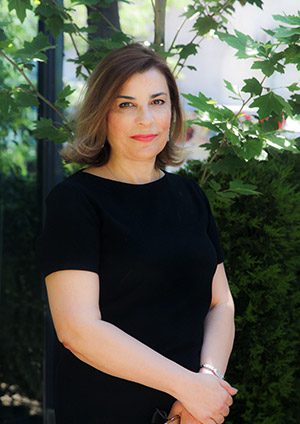 Irada Khalilova
Rector
Associate Professor, PhD
Dr. Irada Khalilova is a Rector of Khazar University in Azerbaijan, a position she has held since February 2019. She focuses on maintaining and developing the highest possible standards of quality education and teaching, as well as high-quality research, development & innovation in the university.
Dr. Irada Khalilova joined Khazar University in September 2014 as head of the Life Sciences department and a lecturer in Biochemistry and Immunology. Since October 2015, she is the director of the Centre for Cell Pathology Research. She has been Vice-rector for Research (September 2017-Februrary 2019). 
She is involved in research across different disciplines and sectors on One Health initiatives and is chair of the International Conferences on One Health: Problems & Solutions in Azerbaijan.
She is a highly self-motivated and proactive professional in clinical biochemistry and immunology background with about 20 years of R&D experience. She has a proven track record of combining vision and solid scientific knowledge to share knowledge, experience, and results gained via education, research, teaching, and international activities. Her research focuses on the investigation of reactive oxidant production during inflammation, its impact on biological damage, and the consequences for disease pathology.
Dr. Irada Khalilova earned a doctorate in Immunology from Azerbaijan Medical University. She had postdoctoral training in biochemistry and immunology at the Research Centre of Cardiology in Russia and Otago University in New Zealand.
E-mail: ikhalilova[at]khazar.org
Phone: (+994 12) 421 10 93 
---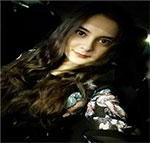 Humay Hüseynova
Assistant
E-mail: hhuseynova[at]khazar.org
Phone: (+994 12) 421 79 16 (201)