Overview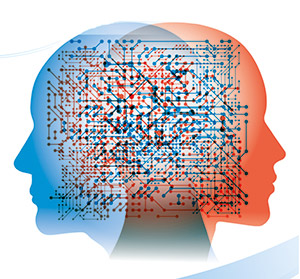 A global-community recognizes that events and forces such as major social changes, massive population growth, widespread human rights violations, increasing crime, violence, and substance abuse as well as increased awareness, communication, learning and sharing of knowledge associated with globalization are primary socialization influences affecting human wellbeing in contemporary societies. Thus, people may face various biopsychosocial undesirable events and tend to have a high level of anxiety, stress and even burnout which leads to the demand for psychologists.
Psychology is the scientific study of the mind and behavior as well as multifaceted discipline. Psychologists investigate many sub-fields of study such areas as motivation, emotional well-being, conscious, human development, sports, health, clinical, social behavior and cognitive processes. Currently, there is an increasing demand for psychologists because of the high rate of psychological issues.
The Department of Psychology was established in 2010. The program combines the theory and practice of psychology and teaches techniques of individual and group psychological counseling and care, which are essential for a successful career in the field.
Why study Psychology at Khazar University?!
High-quality education in English
The education system based on the experience of the world's leading universities
Opportunities to continue education abroad
Foreign-trained staff as well as highly-educated professionals from Azerbaijan
Experience in clinics and hospitals
Possession of regular seminars, courses and conferences for professional development at the Khazar Psychology Counselling Center
To Whom is this occupation suitable for? 
People with verbal and written communication skills
People with analytical thinking
Creative
Patient
Discreet
Listener 
For the first time, we organized the first International Psychology Conference in Azerbaijan as a Khazar University in order to learn and promote the latest achievements in psychology. It is an honor and proud to host such an international conference at Khazar University for our students.
Career opportunities:
hospitals
polyclinics
orphanage
educational institutions
psychological service centers
almshouse
industrial areas
Depending on the field of psychology they may work as clinical psychologists, child psychologists, family psychologists, etc.
Contact
Coordinator  of the Psychology Department 

Director of Khazar Psychological Center
PhD candidate in Social Philosophy (Khazar University, Azerbaijan)
MS in Counseling Psychology and Guidance (Hacettepe University, Turkey)
BS in Counseling Psychology and Guidance (Hacettepe University, Turkey)
E-mail: psychology[at]khazar.org
Phone: (+994 12) 421 10 93 (275)
Follow us on Facebook: