Department of Repair, Construction and Supply of Khazar University deals with repair, construction and supply, which meet modern requirements and standards, of several campuses, dormitory and leisure places located in various parts of the city. The following information is about activities of the department which have been realized since the establishment of the university.
Old building of the university, located in 41 Mehseti St., Nizami district, was reconstructed in 1995 in accordance with contemporary standards. Moreover, the department still takes cares of the building by eliminating damages.
Conference-concert hall of the university building, situated in 122 B.Safaroghlu St, Yasamal district, was constructed in 2001-2002.
The new building of the Neftchiler campus was constructed through direct participation of the department in 2008-2009.
A campus consisting of four buildings for the University and "Dunya" school, affiliated with the University, were built in 9 A.Nakhchivani St., Binagadi district, in 2014-2015.
A great construction is currently being built by the department, which is situated on the seashore in Buzovna settlement, Khazar district, to be further used for conducting conference and seminars as well as for organizing leisure activities for the university staff. The construction is planned to be completely ready in spring, 2018.
Contacts
Director of Repair and Construction Office

E-mail: shisayev[at]khazar.org
Phone: (+994 12) 421 10 93 (218)
---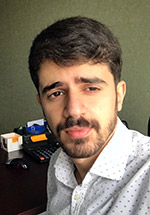 Umid Alizada
Assistant
E-mail: aumid[at]khazar.org